Features you need to consider when choosing a Charcoal grill
One of the coolest appliances you can purchase for your kitchen (or your deck patio in case you want to put it there) is a set of the gas and charcoal grill. With this set, you are able to cook the most delicious smoked meat and bring out the interesting and unique flavors out of these types of meat.
With a lot of options and features on the market now, it is quite hard to find the best gas and charcoal grill combo for your kitchen. When you decide to buy a charcoal grill, you need to think about a lot of things such as price, construction and its ease of use.
There is no best charcoal but the one which suits all of your preferences as well as your budget the most. Hence, you need to spend time to think about what you need the most first and compare all of the features and options you might have until you reach the final decision.
Here is the list of the most important things you need to think when you choose a charcoal grill:
1. Price
You can consider your bugdet before you think about any other feature. There is a wide range of price that many manufactureres of charcoal grill offer you.
You can have an option from a few hundreds to thousands of dollars. Of course with thousands of dollars, you can buy a charcoal grill which will be able to last for many years and offer you the best quality possible.
However, you can still find affordable charcoal grill as well as long as you spend time researching and finding for it. Don't automatically go for a cheap deal as people always says about cheap deal "If it is too good to be true then it is absolutely not". A cheap charcoal grill will not last and you have limited applications when you use it as well.
Keep in mind that charcoal grill is more expensive than other types of smokers such as propane smoker and electric smoker. If you bugdet is limited , you should go for these types of smokers as they only cost around 100 to 200 dollars for a decent one.
2. Construction
The construction of a charcoal grill is very important that you always need to consider when you want to have some kinds of smokers which last for a long time. In addition, good construction will keep the heat inside better and maintain the temperature well even in cold weather.
You should always look for a charcoal grill which is made from stainless steel with heavy coated steel and thick cushioning.
Moreover, you should look for how different parts are connected and there are no loose joints among these parts.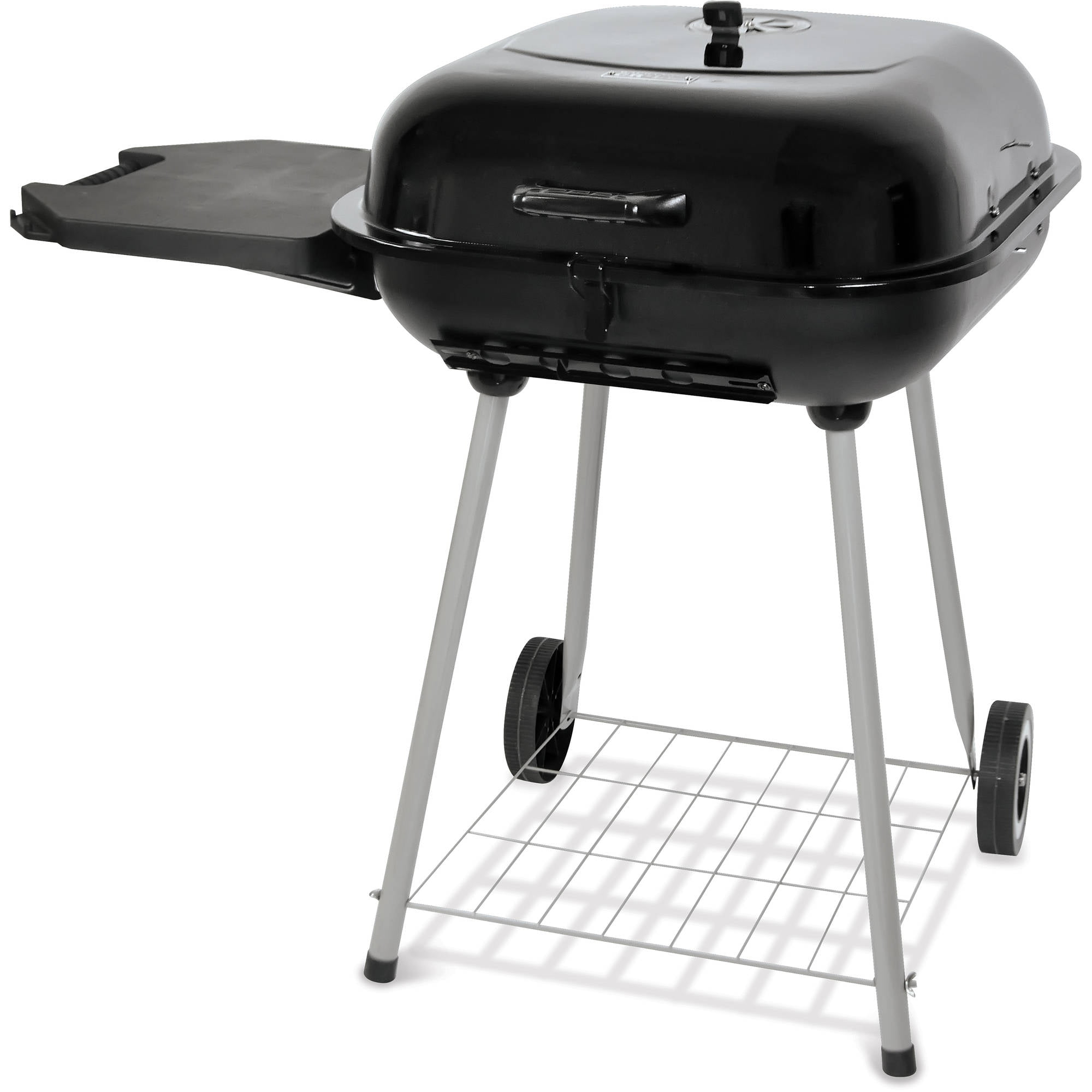 3. Temperature
You should consider your needs when it comes to choosing the temperatures you would want your charcoal grill to reach. If you want to smoke and roast normal meats such as beef and chicken, you might want to purchase a charcoal grill which is capable of reaching the degree of 400 degree Fahrenheit.
However, in case you want to fire bake your favorite pizza and sear foods, you might want to purchase a charcoal grill which can reach up to 700 degree Fahrenheit.
You might want to purchase a charcoal grill which can reach the temperature as high as possible. Nevertheless, these types of charcoal grill will be more expensive and you don't want to pay extra hundreds of dollars for fire baking pizza sometimes, do you?
It is also worth checking the settings of the charcoal grill as well.
The most basic one comes with 2-position controlling, which you can set the temperature settings as low, medium and high. You can find this type of temperature setting in cheap model of charcoal grill. Nevertheless, you don't have much control over the temperature and the differences among those are really huge, making cooking a challenging sometimes.
In case you want to invest in a high quality premium charcoal grill, make sure you go for the
PID controllers
. It will help you to change the temperatures with the differences of a few degree Fahrenheit and hence allow you a great control over cooking temperatures.
4. Size
The last thing that you need to consider when choosing a charcoal grill is the size of this. This feature is very important when you have limited space for one. Luckily, there are a variety of choices for you to choose from.
For example, you can opt for a very large one, almost like commercial one if you often cook meal for a lot of people. In addition, if you want to eat out and smoke meat when you go camping, you can go for a portable model.
A large charcoal grill can help you quick a lot of meat at the same time for many people. However, it will take a lot of space in your backyard. Not to mention that it is normally more expensive than a portable product.
Here are some of the most important things that you need to consider when you choose a charcoal grill. In general, it is capable of bringing the best flavors out of your smoked meat. However, it is quite hard to control and maintain the right temperature in comparison with other types of smoker.